The chart below gives you some ideas for alcohol free drinks using the switchels. Try each recipe with each or any of the three flavours: Low-calorie Blueberry, Classic Lemon and Honey and Cranberry Maple. Find out which one you prefer and enjoy. Use your imagination and create your own house favourite.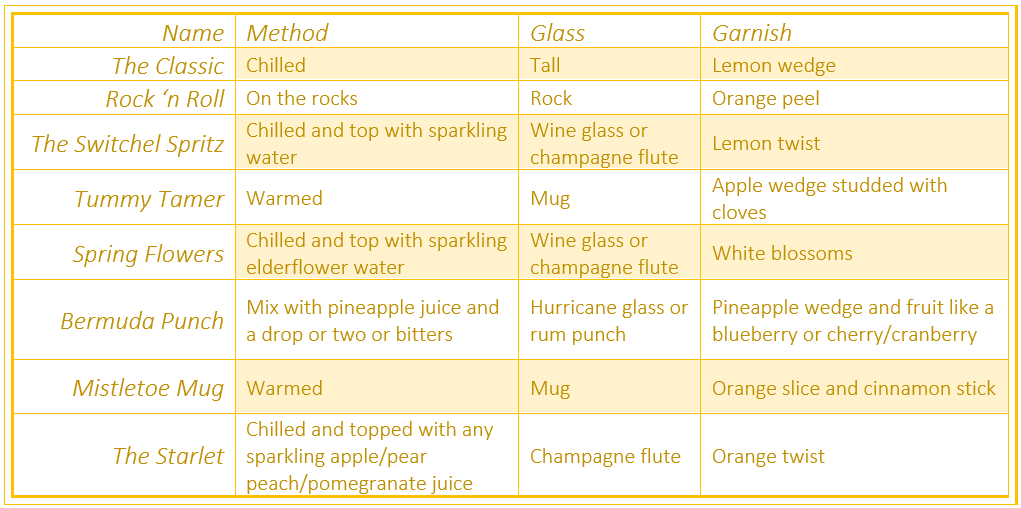 Rim Ideas
And don't forget the rims! Turn your drinks into something special with easy professional ideas. Suddenly what was a simple drink becomes exciting and exceptional and you can also add a hit of extra flavor.
Lime/orange/lemon zest with sugar (prep this ahead of time)
Cinnamon sugar
Ginger sugar (ground ginger and sugar)
Let your imagination rule!
---